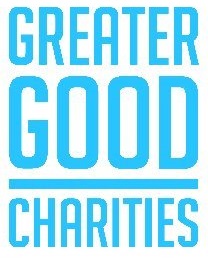 GREATER GOOD CHARITIES AND NATIONAL PET FOOD INDUSTRY LEADERS PROVIDE CASH SUPPORT, PET FOOD, CRITICAL VETERINARY SUPPLIES AND MEDICINE TO ANIMAL WELFARE ORGANIZATIONS AND PET PARENTS STRUGGLING FROM THE DEVASTATION OF UKRAINE 
Press Conference at SuperZoo Invites Pet Food Industry to Join Nonprofit's Ongoing Emergency Relief Efforts 
SEATTLE, August 19, 2022 – At SuperZoo on Tuesday, August 23 at 4:15 pm. at the Show Floor Talks stage, there will be a special press conference with Greater Good Charities about how the global nonprofit has partnered with national pet food industry leaders to provide cash support, EU certified pet food and medicine, and critical veterinary supplies to animal welfare organizations and pet parents struggling from the devastation of Ukraine. The coalition includes Phillips Pet Food & Supplies, American Pet Products Association, Pets Around the World, Matrix Partners, Animal Supply Company, Central Garden & Pet, Pet Food Experts, Southeast Pet, Kormotech and the U-Hearts Foundation. 
"Greater Good Charities is committed to the long-term support of Ukrainian refugees and their pets, both those outside the country and those displaced internally, said Liz Baker CEO of Greater Good Charities. "This coalition has been instrumental in helping us sustain our emergency relief efforts and we hope by building awareness about it at SuperZoo will encourage more pet food industry leaders to join us." 
Greater Good Charities and the coalition have been working with Kormotech, the largest pet food manufacturer in Ukraine, to strengthen its Save Pets of Ukraine initiative. This emergency initiative provides pet food and critical supplies to Ukrainian animal welfare organizations and pet parents via Kormotech's U-Hearts Foundation that is based in Lithuania. 
To date, Greater Good Charities has directly supported partners helping hundreds of thousands of refugees and their pets displaced in Ukraine and fleeing to neighboring countries and funded over 7 million meals via local partners and food banks. Additionally, Greater Good Charities has provided more than 7 million (and counting!) for Ukrainian pets of refugees displaced in Ukraine and fleeing to neighboring countries, and to struggling animal shelters in Ukraine. 
See below for ideas on how to help support this emergency relief effort. 
HOW TO HELP NOW  
Greater Good Charities is accepting donations for this imitative. The primary need is cash donations to procure products and pet food locally. All donations made in the U.S. are 100% tax deductible

, as allowable by law.

Those interested in donating are invited to visit

https://greatergood.org/savepetsofukraine

 

Greater Good Charities is also sourcing product

donations and

coordinating the shipment of goods to neighboring countries for distribution.

If you are a company in the U.S. or Eur

ope

interested in making a product donation, please email

partnerships@greatergood.org

 
About Greater Good Charities 
Greater Good Charities is a 501(c)(3) national nonprofit organization that works to help people, pets, and the planet by mobilizing in response to need and amplifying the good. Greater Good Charities, with a 100/100 rating on Charity Navigator, and has provided more than $400 million in impact, including cash grants, in-kind supplies, and programmatic support, to over 5,000 charitable partners in 121 countries since 2007. To learn more about how Greater Good Charities is amplifying the good across the globe, please visit greatergood.org or follow Facebook, Instagram, Twitter, YouTube and TikTok.    
Media Contact:
Denise St. Jean
Greater Good Charities
310.795.4811 
dsj@greatergood.org